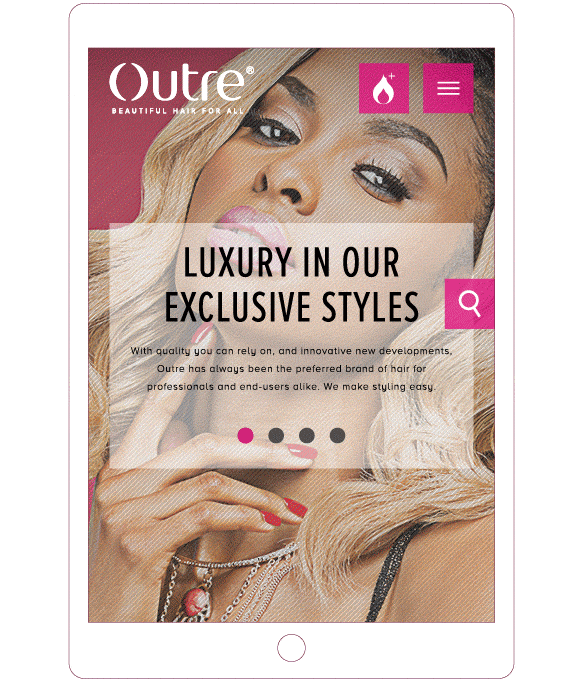 Outre's previous website was problematic; both in managing the site internally, and engaging the company's target audience externally. The following is an oversimplification, but these were the top 4 objectives to achieve when re–designing and re–developing Outre's website:

1.
Correct the misrepresentation of the company brand
2.
Provide an engaging user-experience & keep current with Outre's base audience
3.
Organize & improve the presentation of Outre's many product lines
4.
Merge 2 sites—1 desktop & 1 mobile— into 1 seamless responsive website across devices
ROLE:
Planned & designed user experiences, led art direction & front-end design for desktop & mobile devices, provided photo retouching, produced web media(video), coordinated with partnered web developer
JPD Studio
TOOLS:
Illustrator, Photoshop, Dreamweaver, Wordpress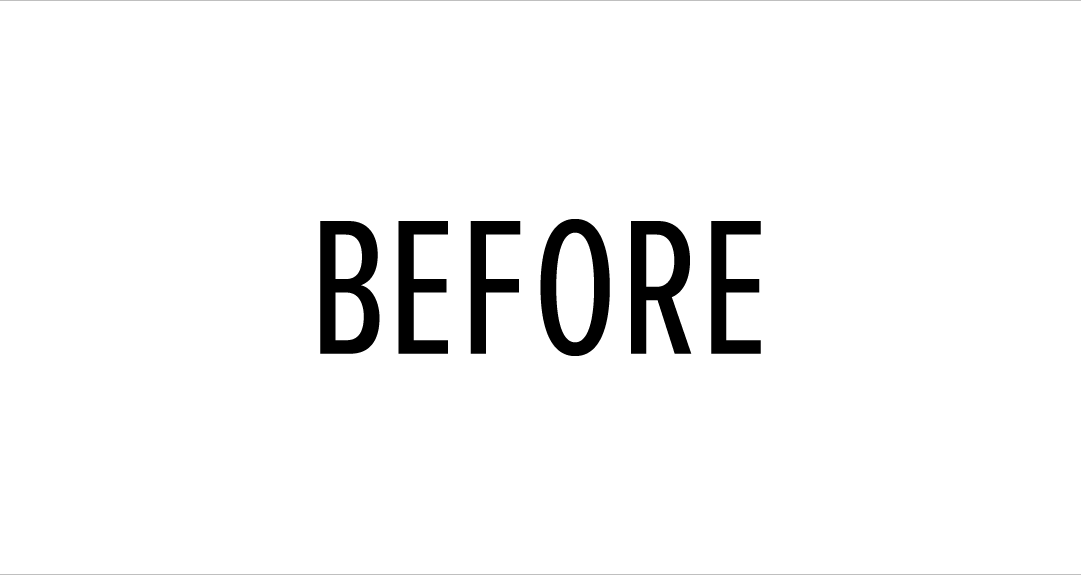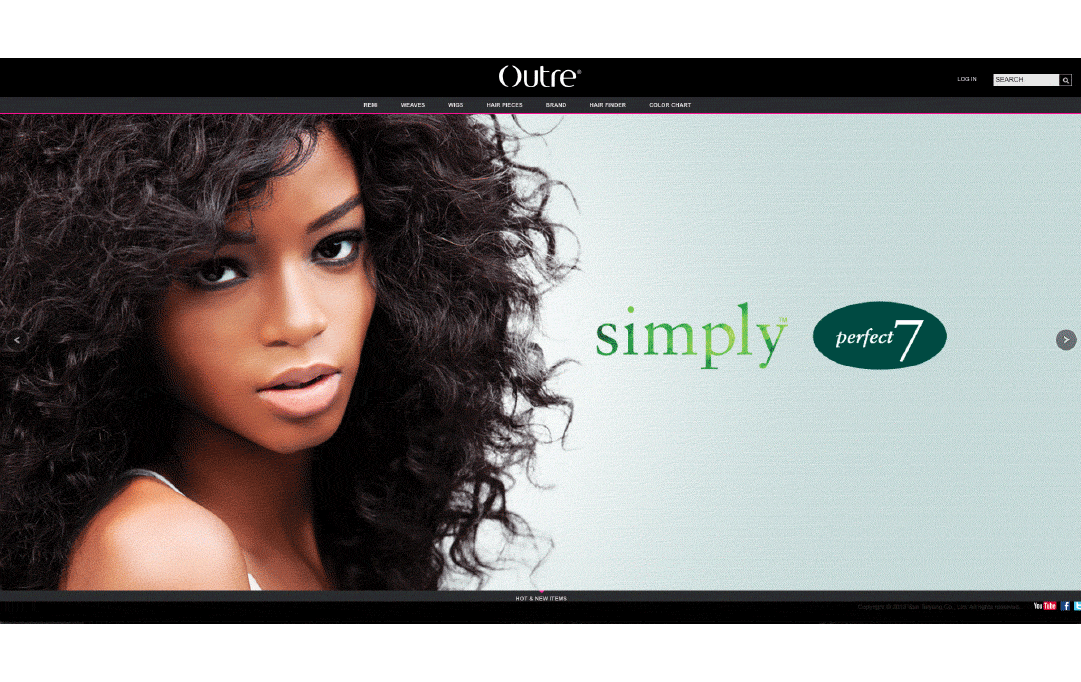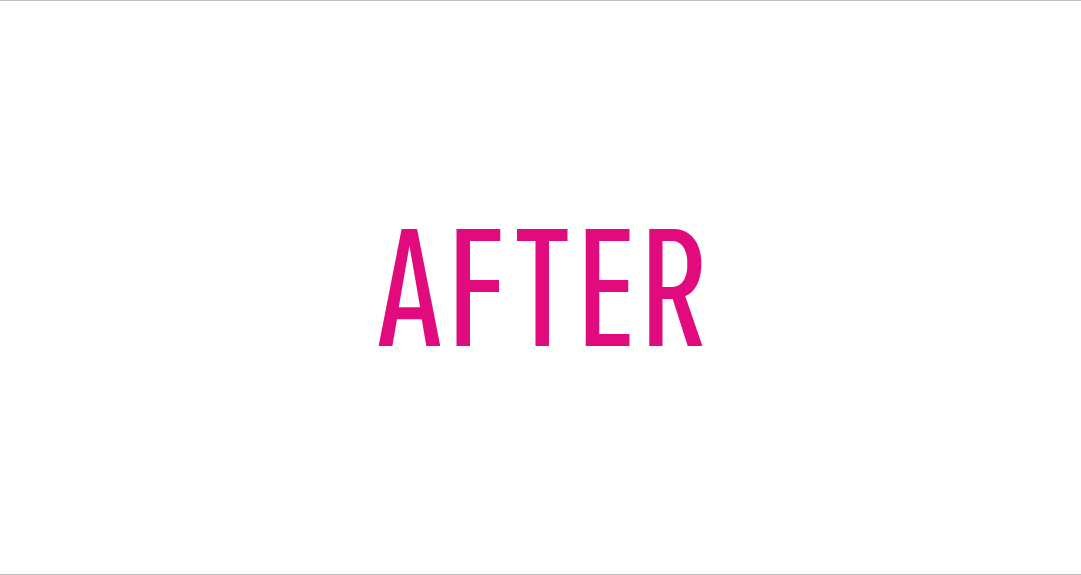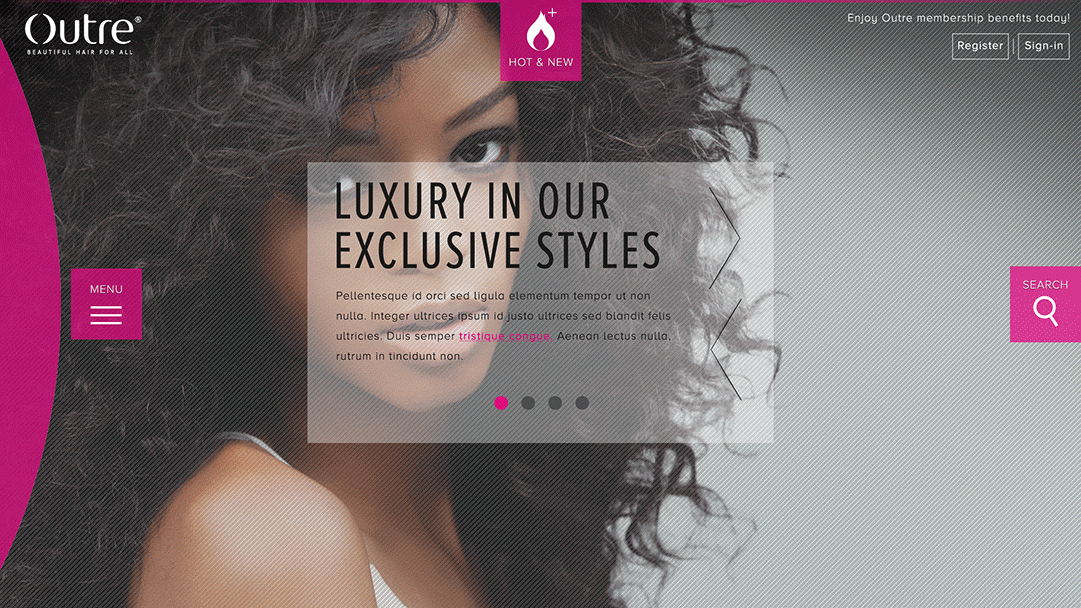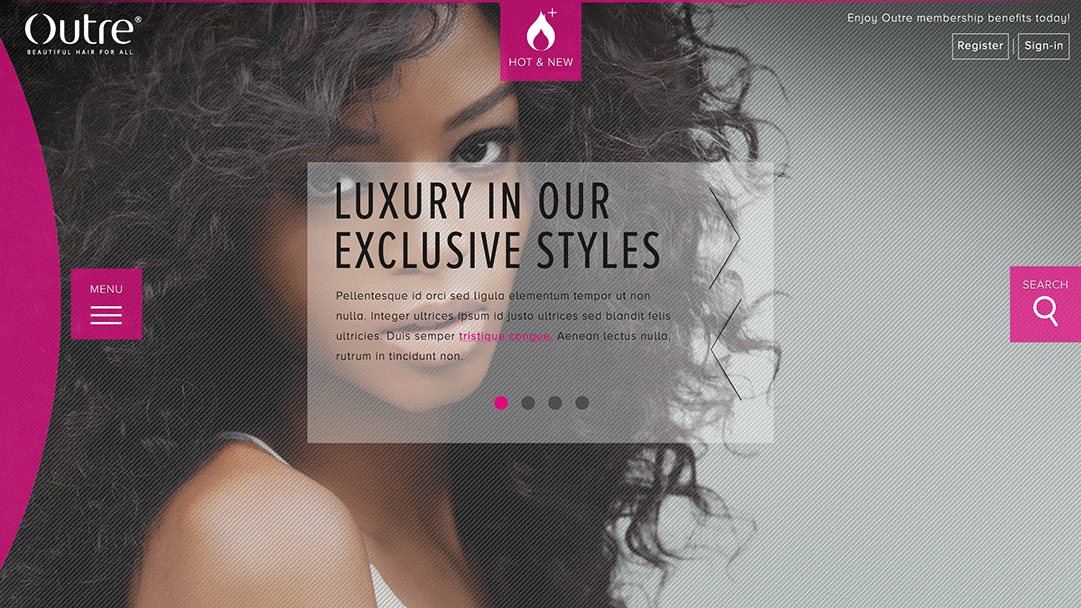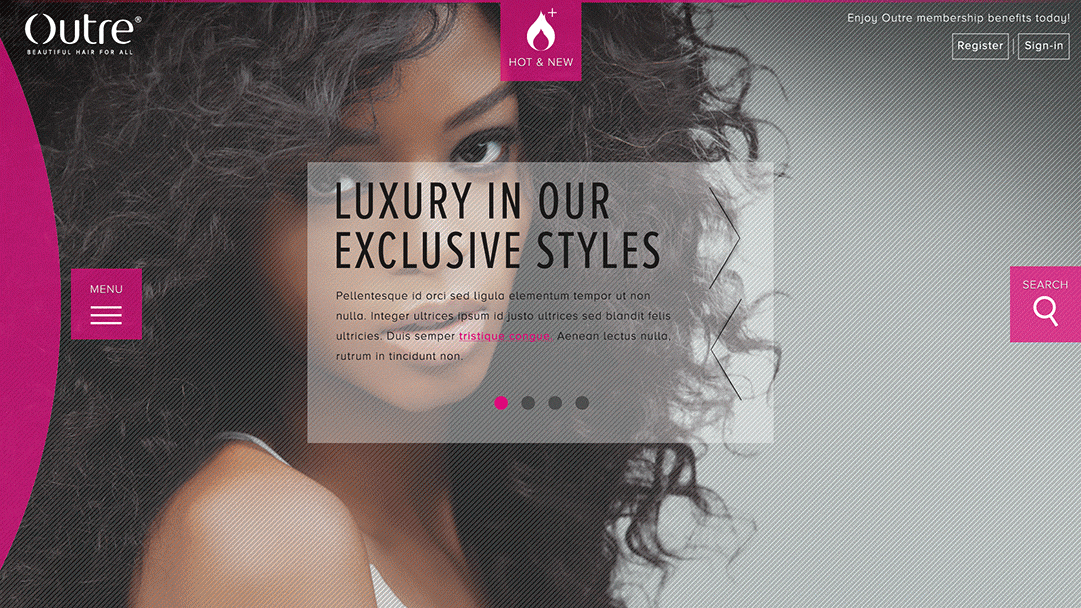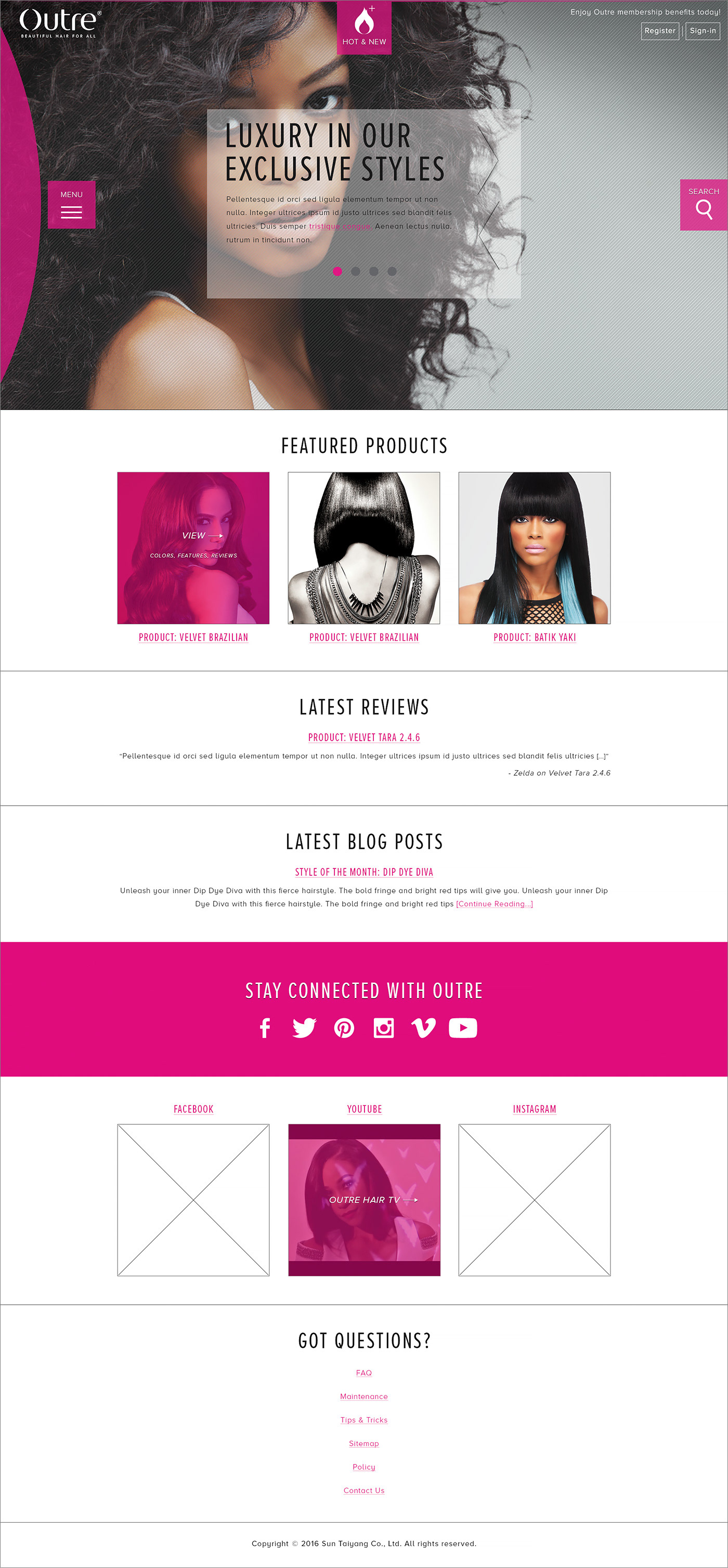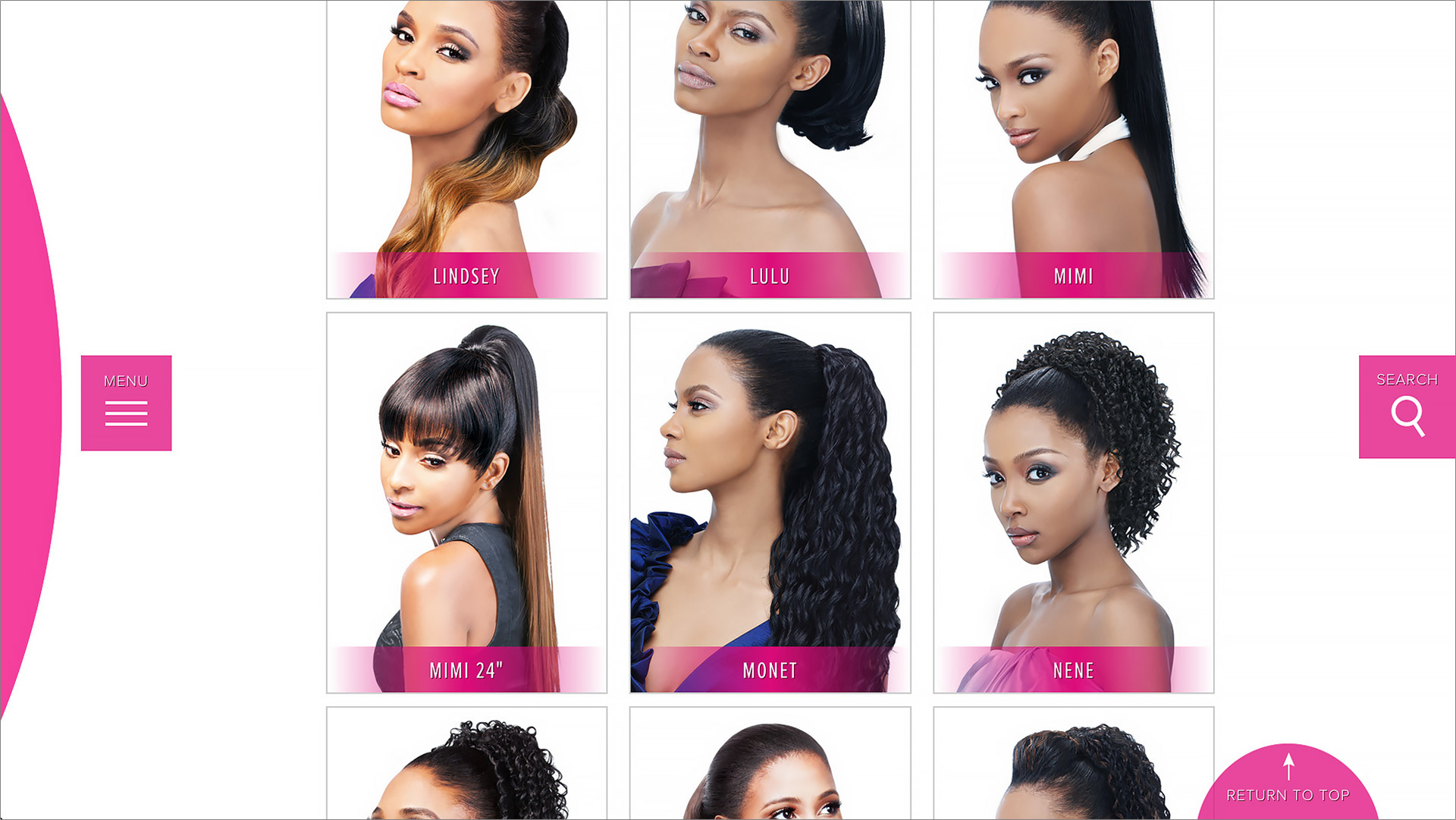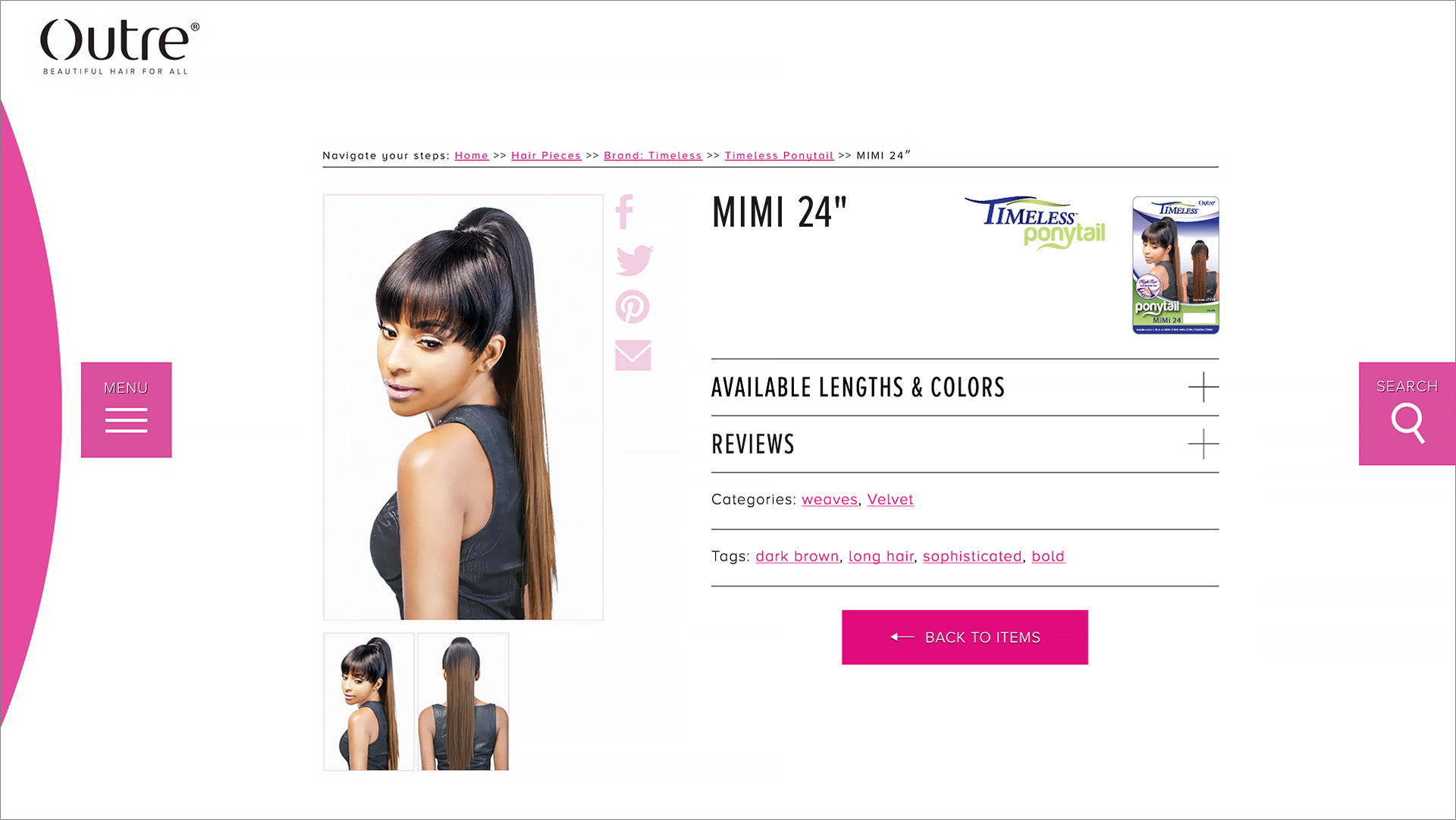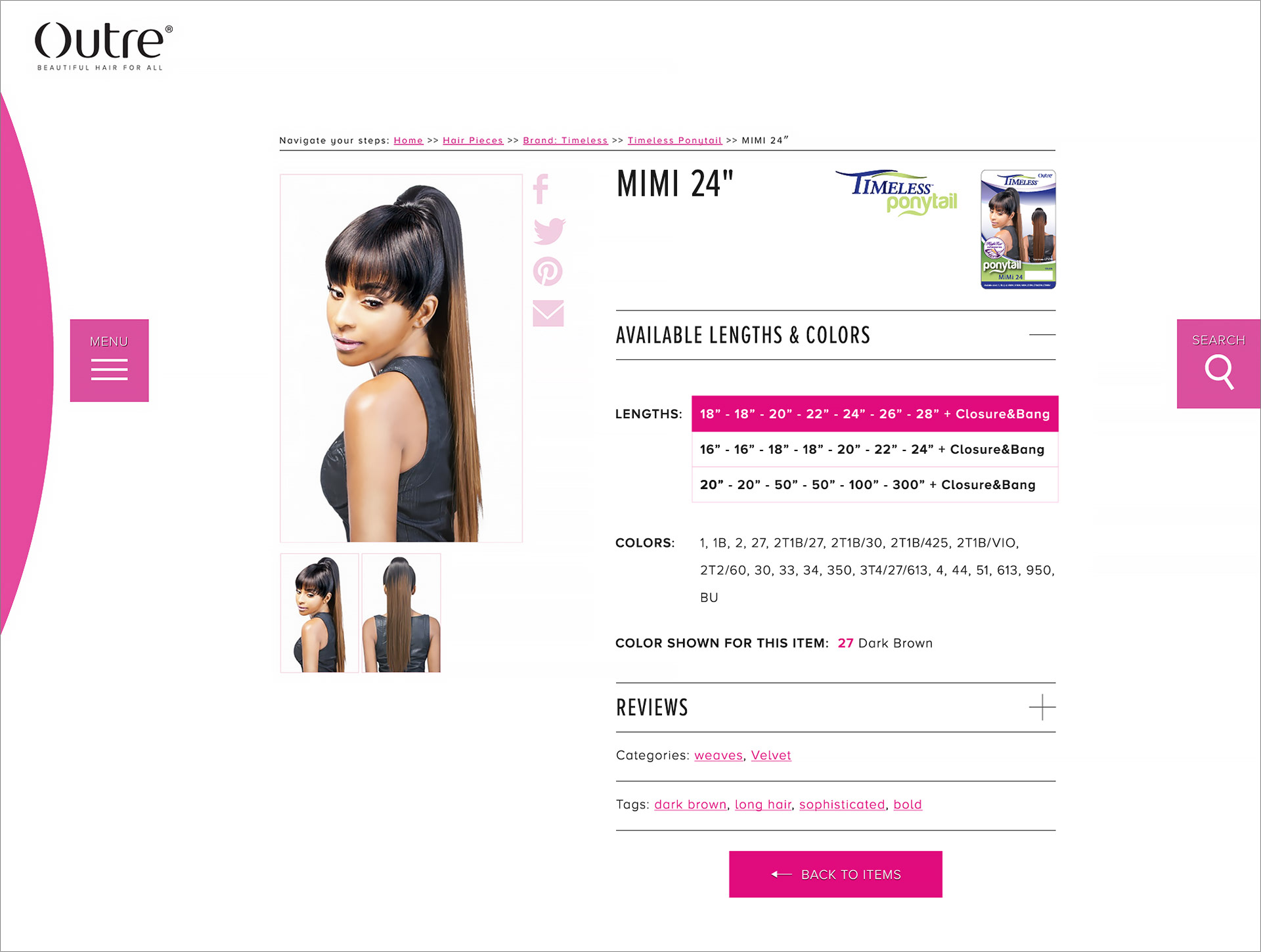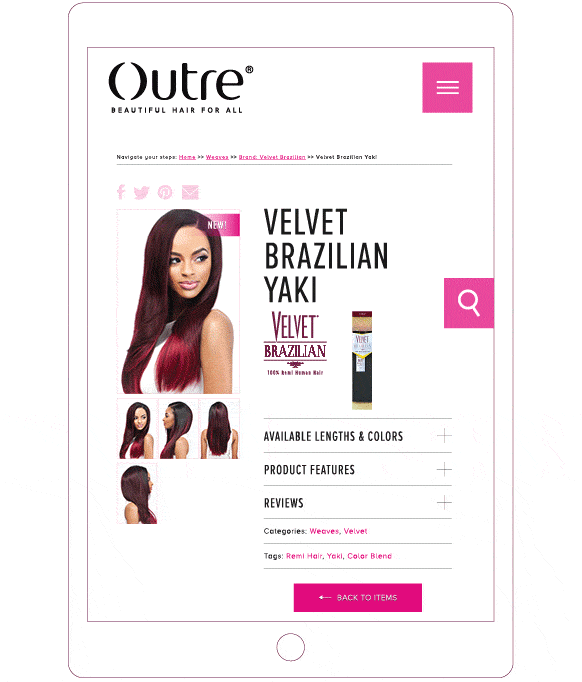 wireframing & pre–planning
Of course the new website turned out better than expected do to pre–planning and low fidelity wireframing. This allowed our in–house design team with our partnered web developer:
JPD Studio
, to plan for better site functionality, organization of content, and a more engaging user–experience.